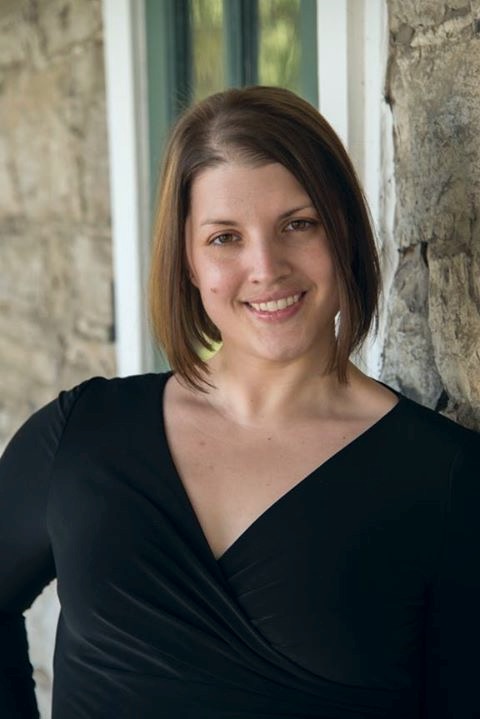 Music has always been a big part of my life. I started singing at two years old. My first song was "My Bonnie Lies Over the Ocean." My mom says once I started singing, I never stopped. My first solo was in the church children's choir around seven years old. Any opportunity I had to join a choir or group, I did. Middle School I experienced singing in a Sweet Adeline Quartet and was Dorothy in the Wizard of Oz. High School was full of more choirs, a girl's octet, and musicals.
I always knew I wanted to go to college for music, and I always knew I wanted to teach. In college at Mansfield University, I experienced concert choir, a vocal jazz group, and opera workshops.
After college, I felt like my voice wasn't relaxed when I sang and for years sought out a voice teacher who could take my voice to the next level. I was blessed to mentor with Seth Riggs, whose vocal technique is all about vocal health- relaxing the larynx, forward vowel placement, and singing as simple as speaking. This technique put me in the direction of a more holistic approach to singing.
At the age of 8, I started learning the violin. My mom taught herself how to play by ear, and I remember as a young child listening to her play and thinking, "I want to learn that when I get older." I was fortunate enough to start private lessons in 4th grade and just like singing; I played in school orchestras, I played in a string quartet starting in 6th grade until I graduated and I played in various orchestras outside school.
Violin was my secondary instrument in college. During my first year of college, I decided to learn the viola and was fortunate to take that as a second secondary instrument for a year.
After college, I had the opportunity to play with guitarist, Maria Wilson, who brought me out of my shell and supported me in writing music and playing other styles other than classical. I love playing all styles of music and am always blessed to have my violin to pick up and play.
Having music in my life has helped me in every difficult, painful, and joyous situation. It is the thing I know will always be there. If I'm having a bad day, I can play and sing my emotions. I always feel so much better. If I'm having a happy day, I can play and sing and convey those emotions. If I'm stressed out, I have music. Music is just amazing!
One of the most profound experiences I've had with music was after my twin girls were born. They came into the world three months early and spent five months in the NICU. When they were stable enough, the doctors and nurses permitted me to bring my violin into the NICU to play for them one night. At the time, one of my daughters was still relying pretty heavily on the breathing machine. As I started playing, the most amazing thing happened. After 20 minutes, they were able to drop her oxygen level 10%, and heart rate and blood pressure were calmer. The nurses were so amazed that they documented it in her chart. That night you could feel a calmness across the entire NICU.
I have always known and felt the power of music. Having the opportunity to teach others has been an absolute blessing. I am passionate about teaching my students the importance of singing and playing healthily while supporting them as they grow and develop their musical skills. I want to give opportunities to my students that will allow them to experience the music connection.
Music IS a big part of my life. I also enjoy traveling and spending time with my family and friends. I love going to the beach, experiencing new things and sitting in a quiet house listening to the sounds of nature outside. I enjoy baking, cooking when I have time, reading, and being creative. Starbucks is my guilty pleasure and any time I can find a great tasting gluten-free vegan treat (oh food allergies), I'm excited to share it with all my other food allergy friends! I'm a non-sugar coater but I will tell you the truth in the kindest most loving way possible.
_________________________________________________________________________________________________________________________
Professional Bio
In 2004, Molly graduated cum laude with a bachelor of music in Music Education. Specializing in voice and violin, Molly studied with Dr. Youngsuck Kim, Dr. Kenneth Sarch, and Dr. Adrian Bryttan. Molly has also worked with the following vocal teachers after college- Melanie Galiardo , Greg Enriquez, Linda Balliro, and the amazing Seth Riggs.
Molly currently lives in Harrisburg, PA with her husband and twin girls. She loves being able to balance a career and be a mom. Molly has been teaching private lessons since 2004. In that time she has worked with 100's of students of all ages eager to learn how to play an instrument or sing. Molly loves music and loves being able to teach it to others. Her private music studio is located in her home where she offers in-person lessons in Vocal Instruction, Violin Lessons, and Viola Lessons, as well as online lessons for those interested in learning with her who do not live in the area.
Molly is currently an artist in residence at Penn State Hershey Medical Center. Since beginning her performance career in 2004, she has provided vocal or violin music for more than 500 weddings and numerous public and private events throughout South Central Pennsylvania. She has a publishing deal through Rock Diva Sugar Daddy Publishing for music written with guitarist, Maria Wilson.
Molly Rahe offers Voice, Violin and Viola lessons in her Harrisburg, PA studio location and online via Zoom or FaceTime. Inquire by filling out the contact form or by email mollyrahemusic@gmail.com.