Molly really cares about what is going on with you musically and as a person. She's NOT teaching to get paid, she's doing it to help you improve, and it's clear she really loves doing it.
A Holistic Approach to Finding the Power of Your Voice
As a voice teacher, I have spent decades learning and studying techniques that allow the voice to stay relaxed and connected. Learning how to free your voice and free your body while singing will enable you to stay connected with your voice and find joy in singing. I love that every voice is unique. My goal as a teacher is to support each student in finding the power and uniqueness of their sound. Discovering the power of your voice builds confidence and gives you the tools and ability to sing your best.
This holistic approach focuses on whole-body experience. As each part of our body aligns with one another, it supports and frees the voice. Understanding and releasing any tension that may be present in the body is explored in lessons.
You will learn warm-ups that will train your vocal cords to connect. You will learn to relax your larynx while singing. Most importantly, you will learn and understand the difference between chest voice, mix voice, and head voice- essential for singing flawlessly thru your bridges.
As you free your voice, you will find greater ease of singing and speaking and discover the joy of singing.
Testimonial
Molly is one of a kind, not just as a teacher, but as a person. I have never met anyone more caring, passionate, and soulful than her. Molly has an innate ability to hone into a student's needs and bring their innermost abilities to the surface. She has a rare gift of bringing out the very best in everyone she teaches. She has touched my life in so many ways and has shown me how to believe in myself and in my voice even when I didn't. After many years of vocal problems/injuries, I thought I may never sing again. She showed me that it was still possible and did so with grace and love. As a teacher myself, her encouraging teaching style, holistic techniques, brilliant teaching strategies, and attuned nature have been such positive examples for me. What I have learned so far has made me a better teacher myself! Molly is an authentic, vibrant, beautiful light. She shines so brightly, your life will be changed forever if you study with her. It has changed my life and I look forward to continuing to grow with her as my teacher, mentor, and guide. There are not enough stars on this review to even come close to the level of recommendation she deserves. If you would like a life-changing experience as a singer, musician, and person, contact her now!
Molly is absolutely amazing. She is a wonderful music teacher and has a way of making any student feel welcome and supported.
As a violin and viola teacher, I want to give you the tips and tricks that will aid you in playing your best. Creating a good bow sound, playing in tune, and keeping a steady beat are essential foundations. Connecting to your instrument and playing from your heart is what will set you apart from the person playing next to you. Foundations and the classics are important, but I also encourage my students to explore other styles of playing, including improvisation.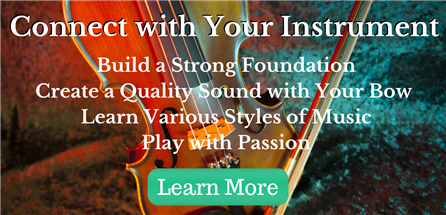 Most importantly, music should be fun, and I want my students to enjoy it. I want my students to know that when they come to their lesson, it's a safe space for them to explore, relax, release tension, and have fun.

Molly Rahe offers Voice, Violin and Viola lessons in her Harrisburg, PA studio location and online via Zoom or FaceTime. Inquire by filling out the contact form or by email mollyrahemusic@gmail.com.